About Sattar&Co.
Sattar&Co. is a high-calibre law firm with a combination of in-depth specialist skills and overarching understanding of the legal framework in Bangladesh. Sattar&Co.'s excellent service and practical know-how have been consistently recognized and recommended by leading legal directories such as Chambers and Partners, The Legal 500 and Who's Who Legal.
Sattar&Co. is headed by Barrister Sameer Sattar. A wealth of commercial knowledge and legal expertise are resolute into each of our members, who collaborate closely and seamlessly with one another to provide and meet our clients' full spectrum of legal needs.
We are known for our integrity, high quality of service and our determination to achieve successful results for our clients. We listen to our clients, act effectively to deal with their problems and achieve the desired objectives. We are defined by our strict values and highest ethical standards, working together to provide the best solution for our valuable clients.
"Sameer Sattar is frequently complimented for his expertise in corporate matters, routinely assisting clients in the technology, energy and financial sectors with a variety of issues. One source reports: "He has tirelessly helped us to reach our goals and his straightforward approach is greatly valued."
"Sameer is an excellent arbitration lawyer with a bright future and will no doubt become a first port of call for many with arbitration issues in that country."
"Sameer Sattar is said to be a 'good practitioner' and 'a sound lawyer' by interviewees. The department head advises on matters related to energy and employment law, and also handles acquisitions."
"He is a person of good sense and integrity, intelligent and highly motivated"
"Sameer is hard working, eager to contribute, collegiate and well respected colleague."
"Sameer's work was of consistently higher caliber. He is intelligent, perceptive and a very hard worker. He has a gravitas and understanding of the subtleties of complex international litigation that are reassuring to clients."
It is fairly new but is certainly one of the rising stars in Bangladesh.
"Every time I dealt with Mr. Sattar, it was his personal characteristics and strengths with regard to client care, research and strategic thinking that made me feel more comfortable and confident in using his services."
"Sameer played a key role in drafting the [Bangladesh International Arbitration Centre]'s arbitration rules and we look forward to collaborating with him."
"a sharp and well-connected lawyer … In coming years, he is sure to be involved in the most important arbitrations arising out of Bangladesh."
'Sameer Sattar has a strong corporate background and is "one of the very best employment lawyers in Bangladesh".'
'The team is very professional. During Covid, they have supported us online and offline (physical visit in the case of emergency) and provided unique support late at night with the full board.
'Specific, concrete, Rational and collaborative. They work with factual issues. Very logical and collaborative.'
'The individuals working with us helped us by providing the right guidance and describing the consequences of each step.'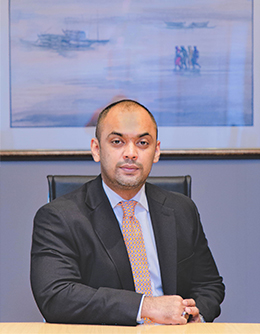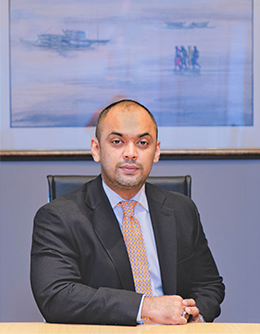 Barrister Sameer Sattar is the founder of Sattar&Co. Barrister Sattar has extensive professional expertise in commercial, corporate and dispute resolution matters. He is a qualified Advocate of the Bangladesh Supreme Court and a Barrister from the United Kingdom.